This February, the
Scout Guide Minneapolis
will release its second print edition. The Scout Guide Minneapolis works to bring attention to local Minneapolis businesses and all of the amazing and inspirational character and passion that these local businesses represent. Talk about an awesome company!
What's even more awesome? The Urban Hound is featured in the second edition! We are so excited for the release and can't wait to have copies here at the Urban Hound to hand out to our customers!
This week, the Scout Dog, Tippy, came to visit us here at the Urban Hound for her Meet and Greet session. Talk about a great dog! Tippy played well with
everyone
, and we're pretty sure she tried out every single toy we have :) Here are some pictures of Tippy having a great time with all her new pals.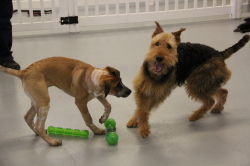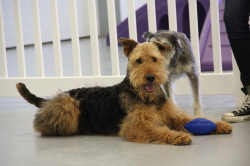 The Scout Guide Minneapolis features many fantastic local businesses on their
Instagram
and
Facebook
- go check it all out! You can even check out the first edition of the Scout Guide Minneapolis that came out last year
here
.
Thanks again for coming in Tippy! We can't wait to see you again!